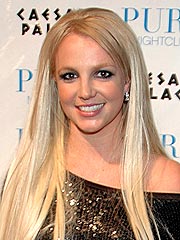 Britney Spears (
source
)
Britney Spears has recently been quoted by
People
magazine as making it her New Year's resolution to "Take Care of Me." Britney, we couldn't agree with you more!
We'll let your personal trainer/nutritionist/guru/spiritual guide or whatever help you on the inside, but LeFashionista's want to help Britter's on the outside as well!
May we suggest that you (and the ex-Mrs. Federline) take care of yourself with some fashionable swag from LeFashionista!
Every girl making a comeback needs a fab bag, like this one from
Socoley
:
Socoley Large Bubble Bag, $470.00
We all know by now how Brit is also in dire need of some under things, so may we also suggest:
Kahri Rock to the Roll Boyshorts, $16.00
And last but not least, who needs a wedding ring? Show off that new momma decolletage with a hot necklace from
April Star Davis
:
A56 Necklace $160.00
Check out
www.lefashionista.com
for yourself and "Take Care of You" with some fabulous accessories and indie clothes.
Technorati Tags:
Britney Spears
Socoley
Kahri
April Star Davis
New Years
fashion blog